Email Blasts
While most of our email inboxes end up pretty full at the end of any given day, most of us don't take the time to actually open and read each and every email. This is because a large amount of emails will be coming from companies attempting to advertise their product or services. Regardless, these emails still catch our eye and build awareness of the company sending them. If the email is captivating and has a good call-to-action, it might even be viewed, shared, and lead to a sale.
When it comes to designing an email marketing campaign, most marketing experts agree that it isn't a good idea to think of it as an email blast. This is because, when we think of an email blast, blasting anyone with something sounds intimidating and aggressive, which is an experience no customer wants to feel or will appreciate. Instead, it's better to simply think of it as email marketing.
With this in mind, email blasts can be a helpful tool for marketing campaigns, especially if the time is taken to make the email interesting and helpful. By carefully crafting your email for email blasts, you can successfully build business awareness and even gain new customers.
In this post, we will be discussing strategies and tips for successful email marketing campaigns.
Email Marketing Service Provider
A good place to start is by finding a good email marketing service provider. Email Service Providers allow you to easily organize your list of recipients and segment them into categories, track the success of your emails, and help ensure your emails don't land in the dreaded spam folder.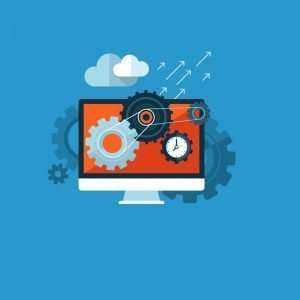 Some good Email Service Providers to help you get started include:
ActiveCampaign

AWeber

Constant Contact

GetResponse

iContact
Be Personal and Direct
With the help of an Email Service Provider, you can segment your contacts list into specific segments, or categories, in order to provide more personalized emails. Mass email marketing tends to not be as successful because it relies on generic messages that don't really grab the attention of the recipient. By segmenting your contacts list into demographic categories, you can cater to people of different age groups, genders, regions, and any other personal information. Creating a more personalized email will increase the chances of a recipient finding it useful and acting on it.
Another way to craft a successful email for marketing purposes is to be direct and use a good call-to-action. Call-to-actions are a useful tool for many different marketing strategies, especially email marketing. They allow you to be more direct, grab someone's attention, and guide them through a simple task such as "Call us now," "Take advantage of this offer," and "Fill out this form for more details."
Subject Lines
Much like the call-to-action, how you craft your subject line message is crucial to grabbing someone's attention and peaking their interest.
Design
Make sure your emails are easy-to-digest, organized, and concise. A good combination of text to images will help make your email seem balanced and more visually appealing.
Track Success and Follow Up
By tracking the success of your emails, you will be able to discover which methods are generating the most leads. Thus, email marketing analytics are especially important for saving time and money, by removing any guesswork.
Additionally, just as with most marketing strategies, following up with contacts should always be a vital aspect. Successful lead conversions tend to come after several follow up attempts, at which point it remains just as important to consistently follow up with your customers, contacts, and leads.
Overall, by focusing on the tips that have been outlined, you can develop an email marketing campaign that will actively convert leads into new customers, build relationships, and increase visibility of your business.